Leverage on iBeacon technology to offer effective and personalised engagement avenues to your customers!
GAME CHANGERS ARE HERE!
Indoor positioning technology is seeing a paradigm shift after Apple's iBeacons, a low powered Bluetooth transmitter device that is redefining the location services. iBeacons give you ability to sense proximity of customers with iBeacon enabled apps and engage them with personalised offerings
REVOLUTIONIZING ENGAGEMENTS
iBeacons are revolutionising the way you interact with your audience. iBeacon can provide accurate micro-location data and detect proximity of users, enabling providers to send customized notifications and create a new level of engagement. iBeacons can also detect movements of app devices, allowing sending messages or notifications based on movements
UNLIMITED POSSIBILITIES
iBeacons offers unlimited possibility for businesses to develop apps that can redefine customer engagements. Interact in most innovative ways with your customers and offer them customized services and offerings based on their proximity or loyalty to your brand. Here is what iBeacon apps can do for you
Send customised messages or notifications based on the customer's location in any particular section of the shop
Open a visit or ticket as a customer approaches the clinic or health store and manage the complete visit automatically
Accept payments on the go from customers and help them move away from long queues of the billing counter
Capture data on time spent by customers at particular section of the store and customize your offers based on the same
Provide customers with indoor map and navigation to facilitate them through the whole store and provide whole new shopping experience
Enhance customer loyalty and reward regular customers with better offers by knowing their visit details as they arrive
HOW DEX CAN HELP?
Dex is a pioneer in iBeacon app development using Apple's iBeacon technology. Our iBeacon developers have developed iPhone and Android apps for retail, health, education and enterprises. Right from delivering better customer engagements to offering more utility based applications, Dex has been helping clients in redefining their proximity marketing strategies.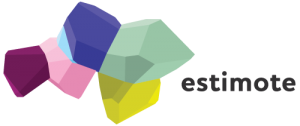 Click on the button on right side to initiate a chat with our representative and discuss your idea!
Submit your details here and we will schedule a call at your convenient time or call us now at +1-646-929-3959
Know more about our services and how we can help you to give life to your mobile app idea!