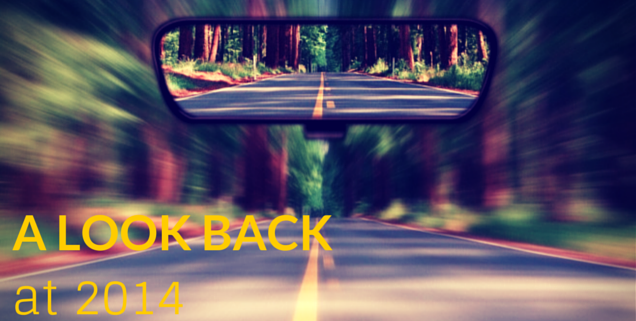 A Look Back At 2014; Technology Initiatives
Compared to rapid changes in technology from the past years, it would seem like 2014 was quite tame for those who follow the trend of technology. In fact, it would seem like following the trend is the theme of the year's technology initiatives. From big phones to wearables to surprising acquisitions, here are some tech initiatives of the year 2014. 
Going Big With the 6th
Apple has finally broken their vow to stay slim and small. 2014 marked the 2nd time that Apple has launched a bigger phone, but the size increase this year was something quite unexpected of a company that prides itself in making the best small phone in the world. For the first time ever, the company finally admitted that the future of mobile is bigger than they foresaw, leading them to make a massive 5.5 inch flagship phone with a 4.7 "little brother".
A colorful Lollipop
After working hard on making sure the Android operating system runs as snappy as possible, they finally move on to the next phase: making it beautiful. Android Lollipop made its way to tablets and phones this year 2014, and many more to follow suit this 2015. By default, the Lollipop design language is hip, colorful, and fun: a visual treat compared to the more business-like and stoic look of previous Android builds. The build focuses on the interface between the device and the user, with a lot of changes in the overall way it displays information.
The Year of Wearables
Wearable devices certainly took the spotlight this 2014 with even Apple launching a wearable of their own. While more practical use of the hardware continues to elude the budget-saving public, the technology world continues to bring in new features, uses, and functions hoping to finally get more than just the attention of the wealthy. Now, if only they can make it look as good as a real watch.
25 X Instagram = WhatsApp
Facebook has definitely outdone itself this year. If you think $1 Billion was too much when they bought Instagram, then you would have gone home crying after realizing that Facebook just bought Whatsapp, a messaging company, for a whopping $25 Billion. Considering the reported income of the company since it began was $8 million, the company was certainly bought for more than enough money to help the founders retire. While beating the competition by acquisition certainly isn't new, it was certainly one of the biggest acquisitions made since 2001.
Motorola on eBay
It looks like Google had some buyer's remorse this year. After 3 years of owning Motorola, the company practically took their mobile arm toy to eBay and sold it off to Lenovo, a fast growing technology firm. Lenovo has been making strides in the PC market, and with their mobile arm getting a steady growth of attention, they probably needed Motorola more than Google. With both Motorola and Lenovo's mobile market share, they finally beat the market share of China's giant: Xiaomi. Of course, the question here is will it last?
Microsoft Blurs Barriers
Microsoft continues to try and blur the barrier between the PC and the Tablet, a market that they have been trying to penetrate with Windows 8 and the Surface. They may have done just that with the new Surface Pro 3. Packing the comfort and portability of a tablet and the power of one of the most powerful laptops, you can easily move between enjoying a cup of coffee with your tablet to moving on to work in desktop mode.
Blackberry Pitches the Square
The Blackberry Passport tries to save the company with a bold decision to go for a square display with a wide keyboard over the usual rectangular display of most smartphones in the market. Needless to say, it didn't go very well, but still, a nice initiative from a company waiting to be sold.
Amazon Tries making a Phone
Amazon got a lot of things right in its lifetime. Sadly, making a phone isn't one of them. While they make a great case for a tablet, the whole Fire OS was built for a large, multimedia device, not a phone that you need every hour of the day. It was at least very interesting to see what they had in mind with smartphones.
It seems like 2014 wasn't so tame after all. While many of the introductions this year ended up flopping or lacking in adoption, it did bring a lot of new things to the table, albeit not the kind of thing that revolutionizes a whole tech market. 2014 lacked the kind of "WOW" factor the past years had, but there is still a lot of hope for 2015.
https://www.dexconsulting.com/wp-content/uploads/2015/01/A-look-back-at-2014.png
397
636
Satayender
https://www.dexconsulting.com/wp-content/uploads/2017/10/dex-logo-300x138.png
Satayender
2015-01-20 11:57:05
2019-10-30 06:53:58
A Look Back At 2014; Technology Initiatives