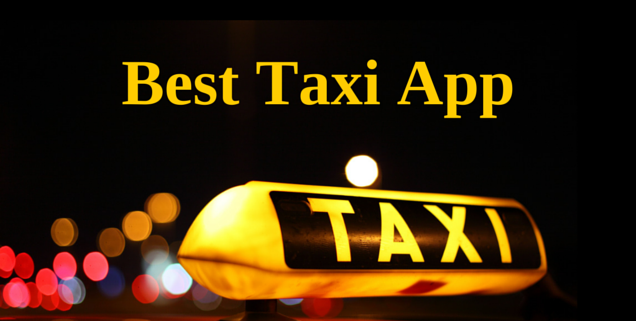 We live in app-centric age where almost every industry is making an app for themselves, making "there's an app for everything" a reality. One such industry is the Taxi industry. For the past year, before smartphones took the world, getting a Taxi could be such a hassle. Sometimes, you might even need Superman level whistling skills just to land one. Now, hailing a taxi could not be simpler thanks to a myriad of taxi apps. Still, with a lot of choices out there, which one is really the Best Taxi app to use?
Should it be UBER?
Probably the service that popularized the idea, UBER is like the premium taxi-limo service that people have begun to love. You get excellent service from UBER "professionals" and you can keep track of your ride anytime using your phone. Transactions are kept cashless, and you can keep track of the whole ride with the app. It is currently the largest "private-like" taxi service in the world, but it can be a bit pricy at times.
Unfortunately, they are far too stoic and apparently do not treat their drivers right. Their strict and canned service leaves them with a lot of unhappy former drivers. Still, it is good for the customers since they get fresh drivers and really strict service. Also, they have been facing some scrutiny for their "no liability" policy that you are forced to agree to.
Should it be LYFT?
LYFT offers a service that attempts to be more "hip and friendly" than formal services like UBER. Their signature pink mustache is all about fun and wackiness, allowing you to feel more at ease during your ride. They employ a two sided rating system where both the driver and the rider are rated, so drivers can avoid notorious customers while riders can enjoy the best drivers at a whim.
The company has been dealing with issues regarding wrong charges and issues with accepting certain credit cards. They also have a "prime time" feature where prices are far more than the regular rates at a certain time of day, making the ride extremely expensive really fast. They go 20% lower sometimes, but if you're unlucky, it can shoot up to 70% more than the regular rates.
Should it be Sidecar Ride?
Sidecar is a service that aims to put more power to the rider. Not only do you get to hail taxis, but you are allowed to choose which driver and which car you want. You may end up paying a bit more if you want a more "luxurious" car for your ride, but you can also cheap down and get the less expensive drivers and cars in their service.
It is like a social media-slash-shopping app that host both private and public drivers who are willing to give you a ride for some cash. It pretty much aims to turn every car owner into their driver, provided they are willing to share their private car with a stranger willing to pay. This of course means you could sometimes end up with a bad driver. Sidecar has been through some rough patches in the past, but they are slowly being considered as one of UBER's better rivals after a relaunch earlier this year.
Should it be Hailo?
Hailo is another Taxi app trying to make a name for themselves. The service uses "Real and Registered Taxi" compared to other service like UBER who may use private cars owned by the drivers for the service. They also love to express that they follow the same regulation as regular Taxi services, something that other services tend to work past and elude.
Currently rated a bit higher than the bigger names out there, but they are suffering from some problems in app coding. Hailo promises a safe and swift service, but there is very little that really differentiate them from the pack apart from their buggy app. The service is good, and the drivers do their job as well as they could, but issues with map locations, payment, and buggy app may turn off a lot of new users. If you can get past that, the ride is a smooth as could be.
Should it be MyTaxi – The Taxi App?
MyTaxi coordinates and uses local taxi services and firms and connects them to the user with their app. Not quite as premium as the others, but their services puts regular taxi services closer to your reach and more in touch with the digital age. They are also recognized and regulated by the same regulations as regular taxi services, something UBER is still working on. They also let you favorite any previous driver you have ridden, and you can sometimes customize your ride with your preferred car model like Sidecar.
MyTaxi offers a service that other companies have yet to offer – prebooking. You can schedule a pickup in advance for at least 4 days ahead, making sure you have a taxi waiting right after an event or as soon as you land somewhere. Unfortunately, they seem to suffer the same app bugs as Hailo and have limited reach outside of Germany.
Why not try Xwilo?
Xwilo is a service born forms the minds of former Taxi Drivers who were affected by the recent surge of Taxi hailing apps that were built by businessmen who doesn't know what drivers go through to provide their service. Built not only to protect cab drivers who were displaced by these new "ride sharing services", but it was developed to give real and regulated taxi drivers a fighting chance.
The app works similar to other taxi hailing apps, which means you can track your entire trip using your smartphone. You can pay via credit card just like the other apps, and you can rate your rides with the taxi drivers.
On top of the basic features of a taxi hailing app, Xwilo incorporates value added services, such as being able to customize your trip with just the right tip you want to give. The service eliminates "price surging" meaning you only pay the same regular cab rate as enforced by the law. You can also keep track of drivers you like by saving their records for easy access later. Xwilo hopes to provide the same convenience, safety and security that other services offer while also remaining true to the law and keeping up with regulations.
https://www.dexconsulting.com/wp-content/uploads/2015/05/Add-subtitle-text.png
397
636
Satayender
https://www.dexconsulting.com/wp-content/uploads/2017/10/dex-logo-300x138.png
Satayender
2015-05-29 07:02:51
2019-10-30 06:53:14
Best Taxi Apps!!